Prabal Gurung Ready-To-Wear Spring/Summer 2011, New York Fashion Week
Prabal, who's supposedly a ex-NIFTian (yes.. he's my college alumni) showcased his RTW collection in New York Fashion Week and I was really excited he's a fellow NIFT New Delhi student too! The show started off with not-so-impressive colour blocked dresses where warm tones of yellow and vermilion were blocked against cool blue background. An unimpressive ending concluded an unimpressive start!
Wait.. It was just the first 3 outfits that were kind of boring. The show later witnessed some sexy dresses like these…
Like every other NYFW show so far, Prabal Gurung's show hinted a minimalistic collection from the very beginning. Soft floral prints were seen on white dress. The suits were neatly cut and looked sleek in off white. It's the white and black outfits from where the show got its real glamour. Prabal Gurun's models looked stunning in glittering sequins. The colour mood later moved on to bright teal, orange and yellow against a muted blue palette. The show later concluded with four full length gowns which looked like a mere formality to conclude the show!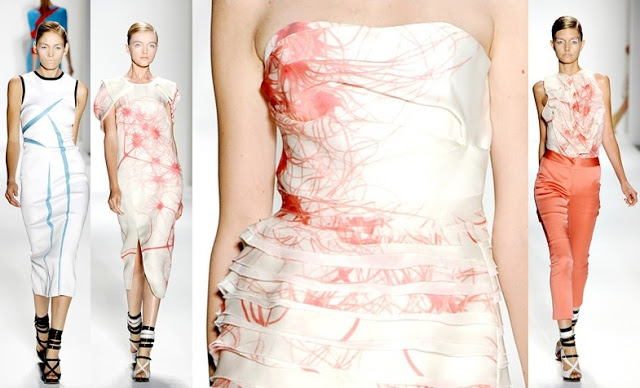 Graphical floral prints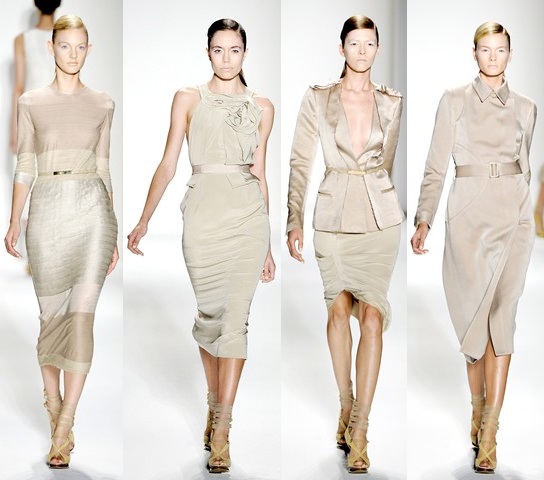 sleek suits in off white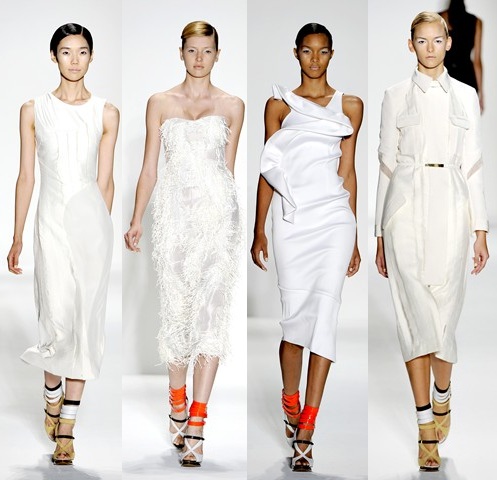 minimalistic in white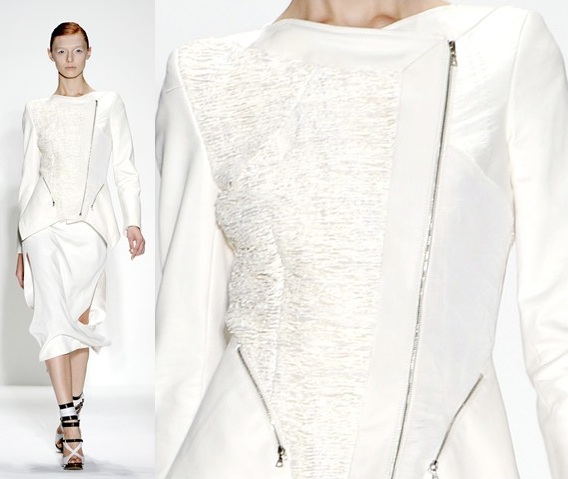 asymmetrical cuts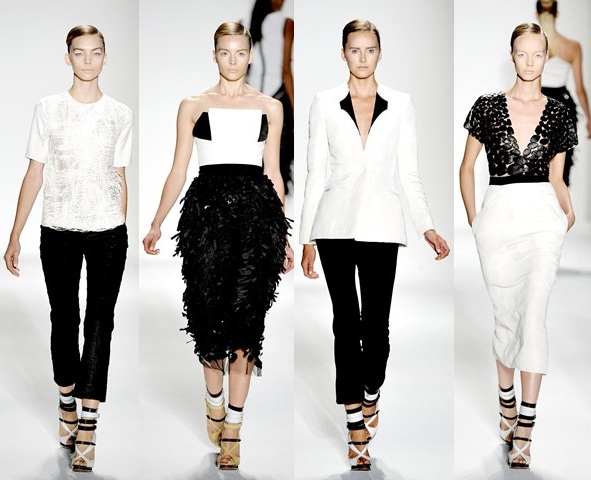 Stunning in Black and white!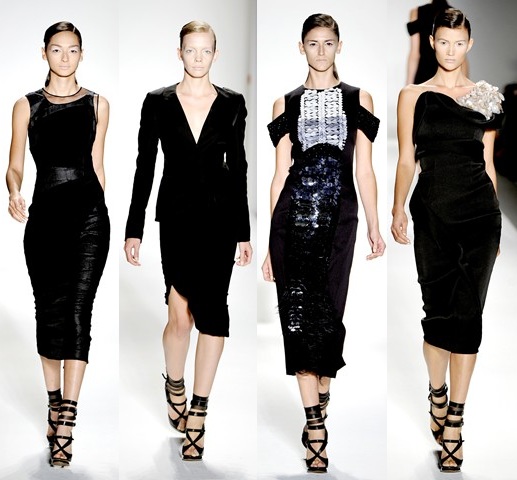 Models glittering in black sequins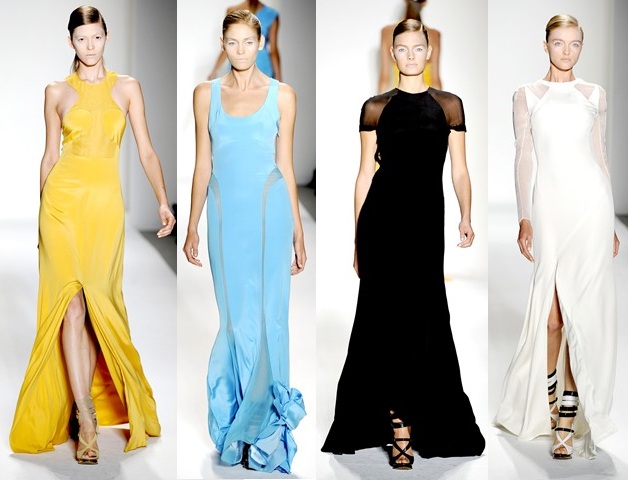 Unimpressive floor length gowns.