Jason Wu Ready-To-Wear Spring/Summer 2011, New York Fashion Week
Jason Wu's models walked in huge bows, turbans, sheer chiffon blouses and high waisted trousers reinventing the 70s glam. Knitted stripes, some eye catching prints and textures, the neatly tailored suits and high waisted trousers and other details like the bow, tulip skirts were the highlights of the collection.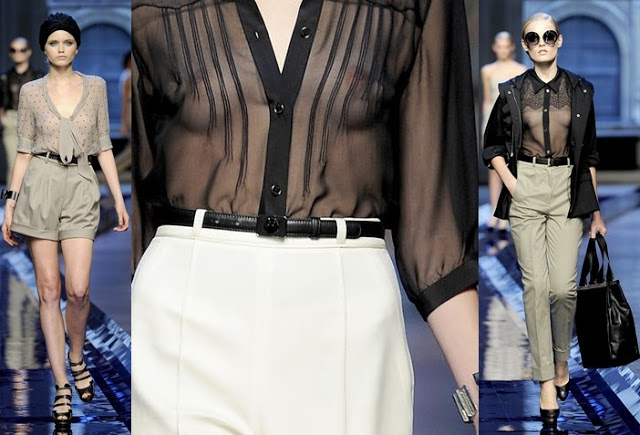 Sheer Chiffon Blouses
Jason Wu's model in electric pink dress and a turban (left). Knitted Stripes (right).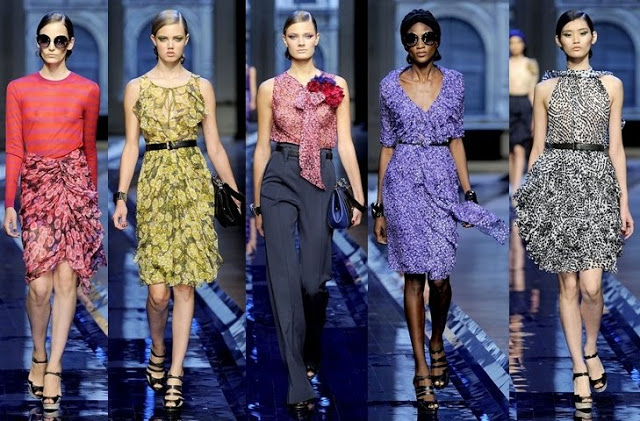 Prints
Interesting sufrace textures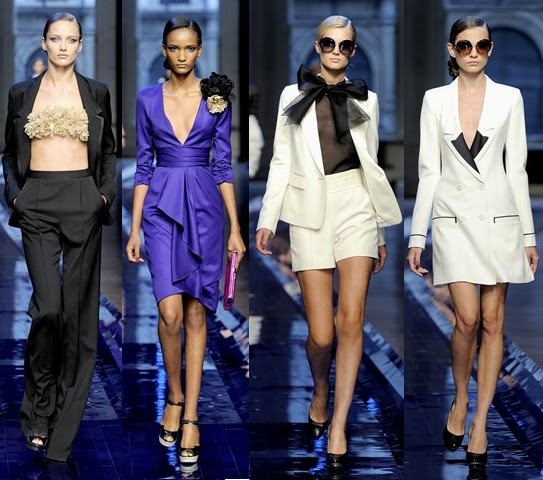 Tailored Suits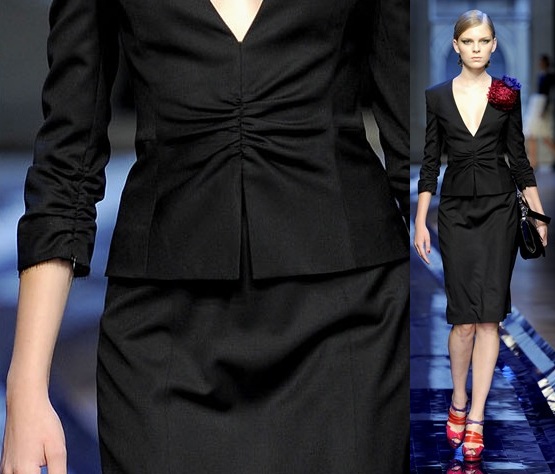 Gathers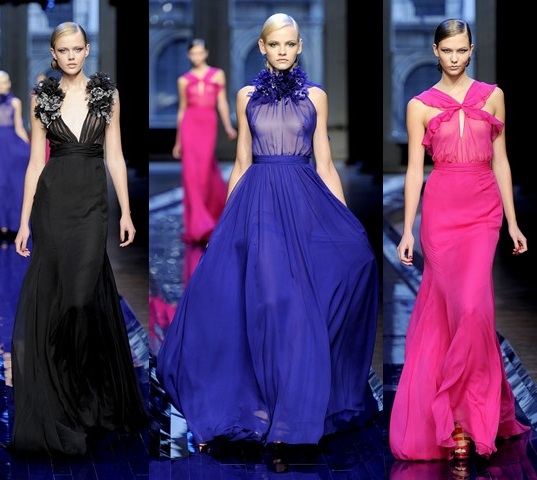 Eye popping gowns.