Issa Ready-To-Wear Spring/Summer 2011, London Fashion Week
While nude tones were seen everywhere in Newyork Fashion Week, designers in London seem to have decided to throw some colours for the upcoming summer 2011. Issa's SS 2011 collection, had abundance of those bold and bright colours in royal purple, canary yellow, oranges and greens. The theme was inspired from the vibrant and colourful Indian landscape. The 'Indian' theme was well executed in the form of elegant drapes, gathers, vibrant colours and the contrasting accessories including brightly coloured turbans!
The first look was a draped asymmetric single strapped amaranth pink blouse teamed with wide leg trousers in palatinate purple. It was followed by a series of dresses in canary yellow, zesty green, orange and purple with elegant drapes and gathering details. The sari was converted into maxi and midi length dresses made of silk jersey. It was followed by warm prints and white embroidered sundresses. Lace dresses in sapphire, royal blue, purple and orange concluded the designer's vibrant Indian journey.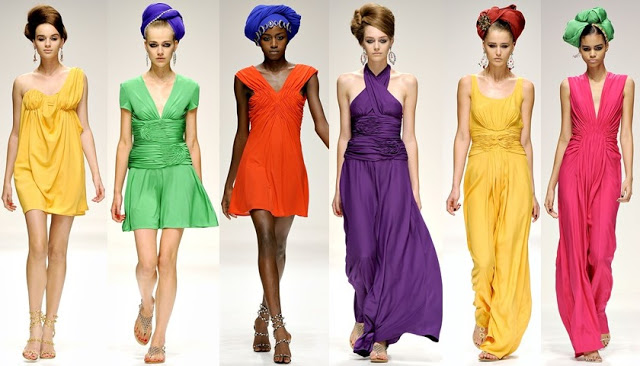 Interesting gathers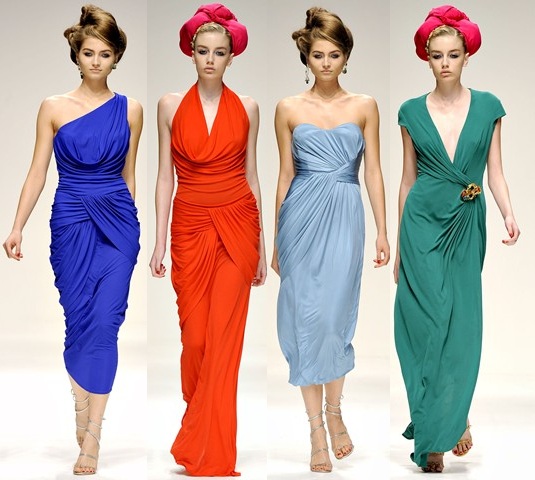 Elegant sari inspired drapes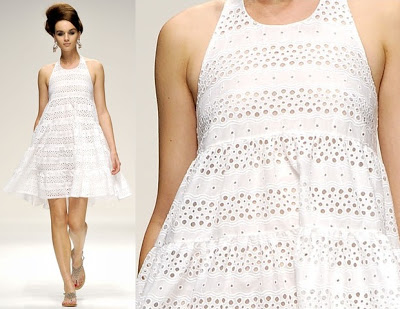 white sundresses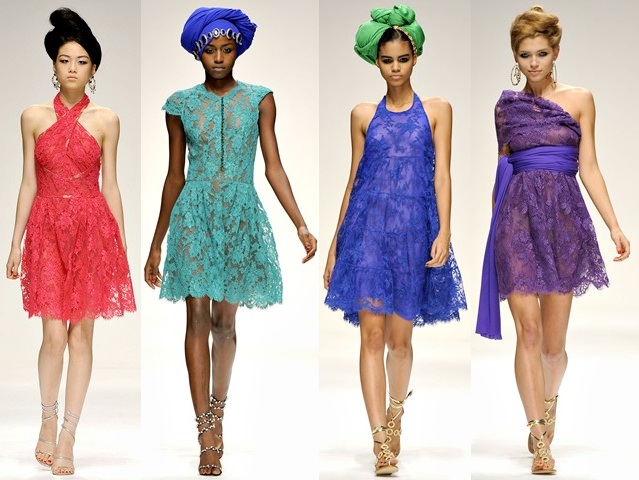 Lace dresses that concluded the show