Erdem Ready-To-Wear Spring/Summer 2011, London Fashion Week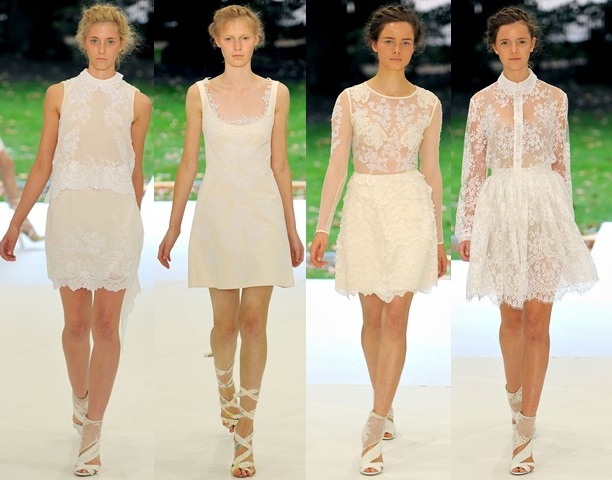 Taking clue from Erdem's collection for the previous season, the designer continued to depend on beautiful dresses, pretty lace and prints for next summer. The show started with a series of above the knee length dresses in white lace and chiffon.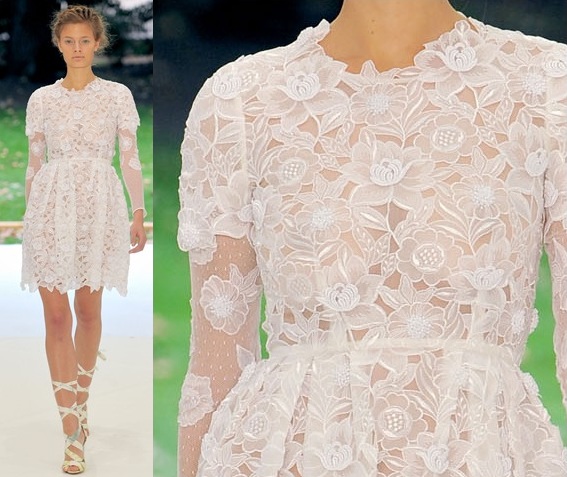 Gorgeous appliqué work on white chiffon
The dresses featured double hemline silhouette with one at waist. Later, the floral prints were embroidered in the dresses with matching tie up shoes with prints again. It began with a white full sleeve lace dress with red floral embroidery. The trend was carried froward in more outfits to come until the prints started taking the centre stage. The show was later concluded by three forties style full length printed chiffon dresses.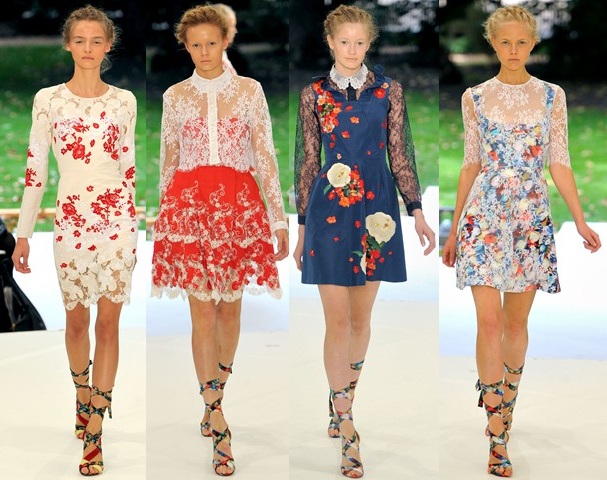 Printed dresses with embroidered details.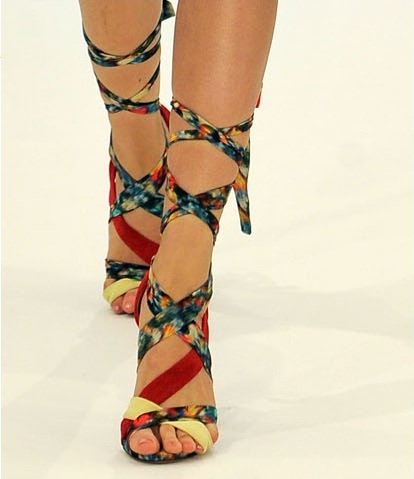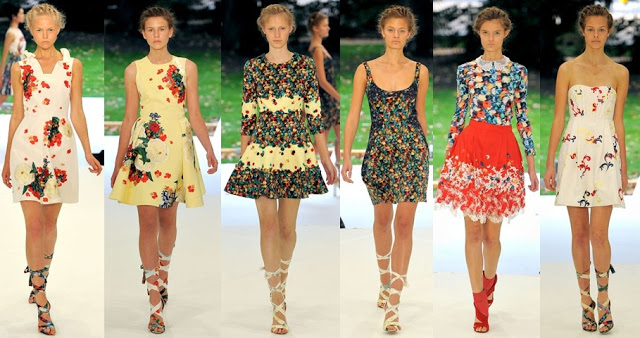 Floral Prints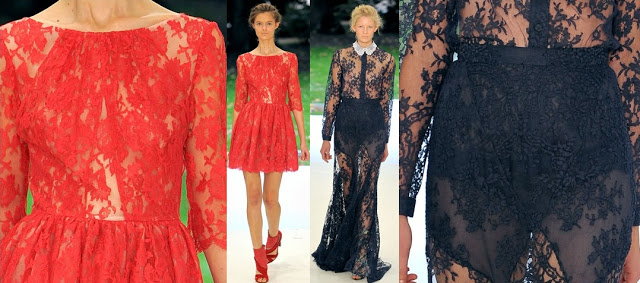 Sexy lace!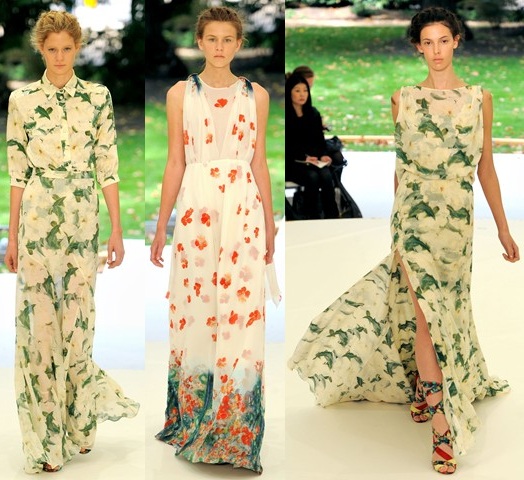 Forties style floor sweeping chiffon gowns