Donna Karan Ready-To-Wear Spring/Summer 2011, New York Fashion Week
Donna Karan's collections are mostly trendy, feminine and urban, like these….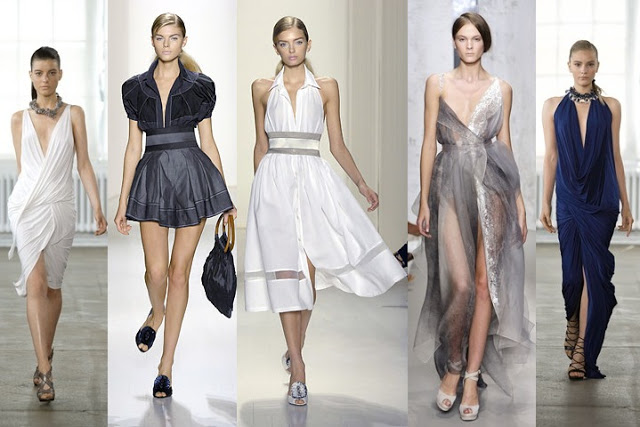 Donna Karan's urban chic from past
For a change, the designer has taken her inspiration from a whole new ambience…"barren deserts"! The first look was a textured ruched satin jacket teamed with a flowing slip bias dress. The outfits were in coordination with the crumpled paper background, while the whole collection was inspired from the rough rocks and desert sand. The colour palette consisted of mostly nude shades varying from white, beige,fallow and umber while more darker shades of tan and chamoisee brown was witnessed towards the end of the show. The textured dress were more rough and tough, ruched and wrinkled with weathered edges – something that was seriously not my favourite! Somehow, I personally feel that the colour theory and the texture didn't really get along. It looks more of shabby and clumsy!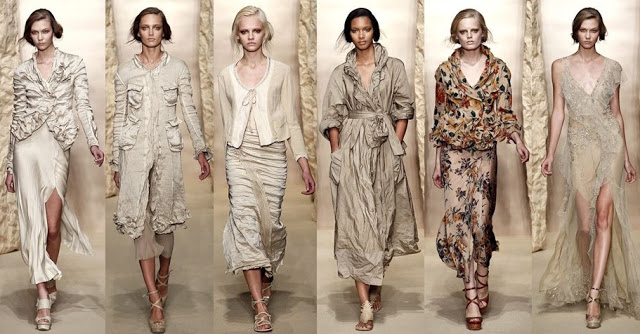 Deserted!
Except for the really hyped textured outfits, I seemed to like the other pieces in the collection that seemed more simple and polite! The long below-the-knee length draped dresses looked extremely graceful and relaxed. It coincides with the nude-minimalistic trend seen in every spring/summer 2011 runways. The full length dresses looked graceful in Donna Karan's signature drapes with subtle prints and detailing.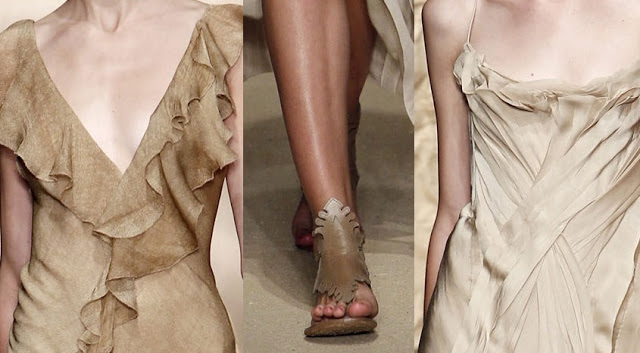 Sands of times… Everything turned out in muted shades of sand.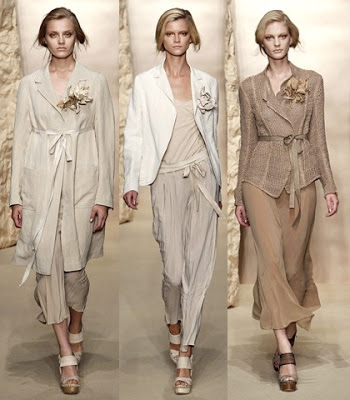 Pretty coats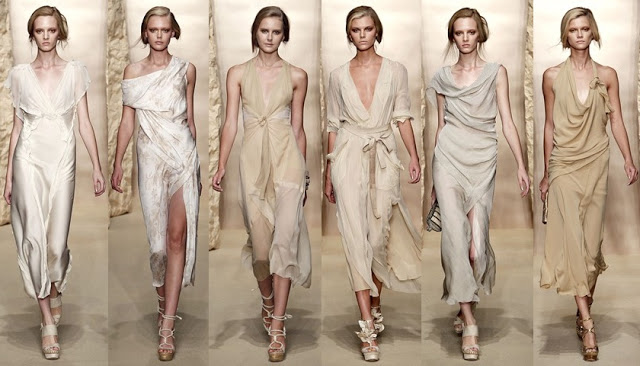 long and lean dress gracefully draped over the models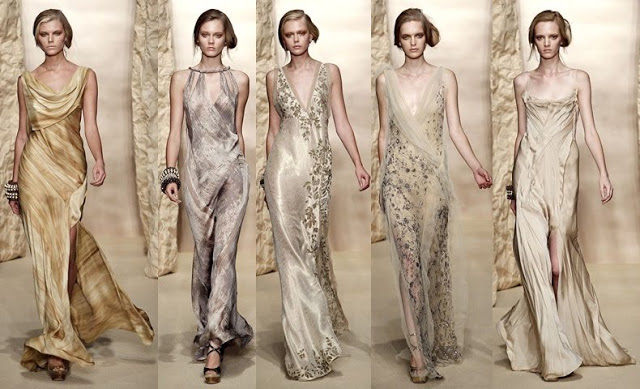 Full length dresses