Christopher Kane Ready-To-Wear Spring/Summer 2011, London Fashion Week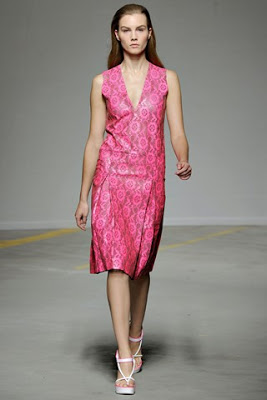 Already bored of the nude shades that we came across show after show in NYFW? Christopher Kane has revived the 90s eye popping neon shades for his spring/summer 2011 RTW collection. Floral prints on perforated leather in neon green, citrus orange, fuchsia dress were teamed with Pringle diamond knits while the skirts were matched along with full sleeve collarless jackets.
Lace continues to rule the runways, biggest trend seen this year. Lace was seen in subtle shades of fluorescent yellow, candy pink and orange. They looked ladylike with pretty pleats and piping details all over. More variety came as pleats were added to kimono dragon printed dresses. Adding more sugar to the collection was the pretty dragon print embroidered dresses which concluded the show. My favourite looks include a pink leather dress with box pleats, pink collared lace dress with pleated centre front, neon green sheer dress with embroidered bodice and an embroidered lace dress in beige.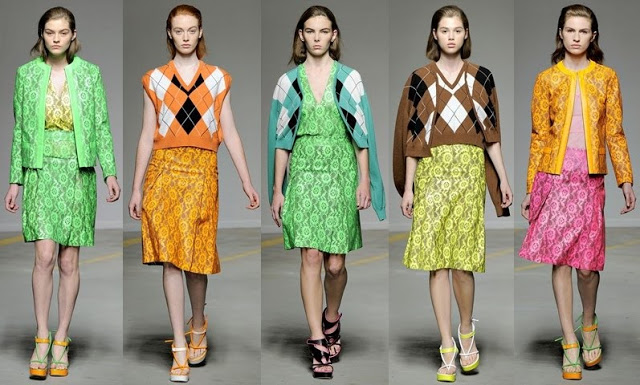 Floral stamps on perforated leather teamed with knits and collarless jackets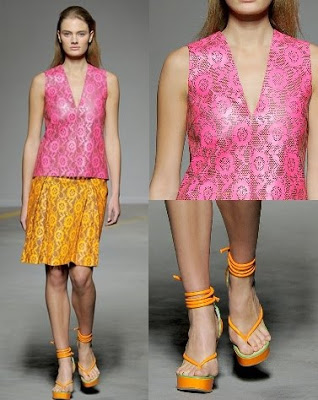 Hot in pink and orange!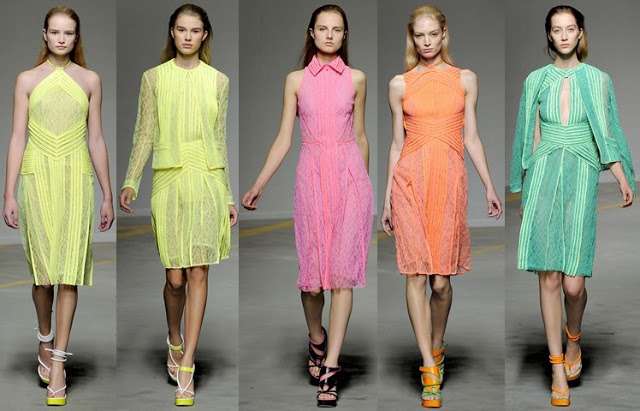 Ladylike dresses in subtle lace with pleated detailing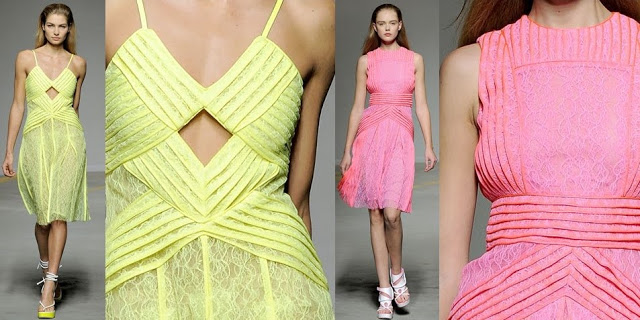 Piping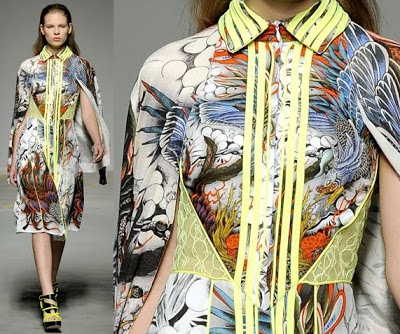 Kimono dragon prints, a look Christopher Kane has not touched before!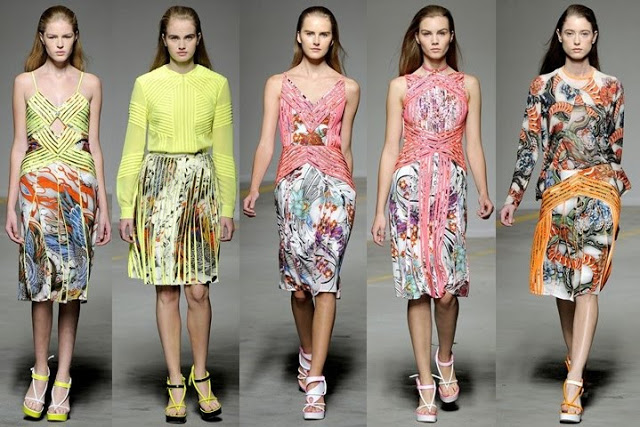 Prints and pleats….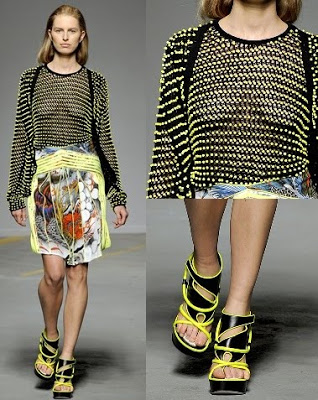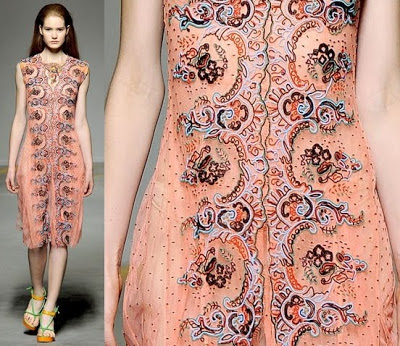 Sexy embroidered lace dress in beige.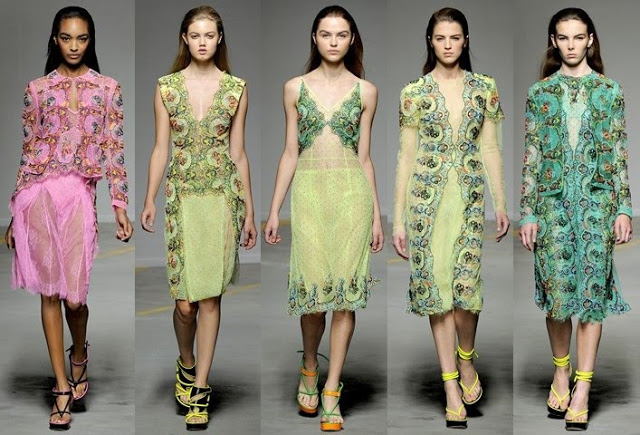 Dragon embroidery in lace.