BCBG Max Azria Ready-To-Wear Spring/Summer 2011, New York Fashion Week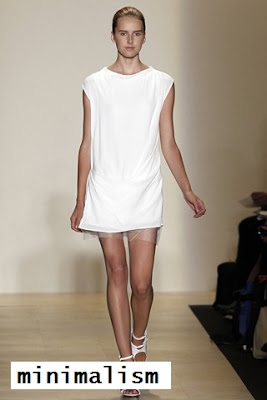 I used to wonder last season while I stumbled upon collections like that of Stella McCartney, Celine, Max Azria etc. if the minimalism trend would really make it big into the markets given that people usually assume minimalistic attire to be boring or unadventurous. And now, there's no space for questioning. The very first 2 days of New York Fashion week has already hinted that extreme minimalism would be probably the biggest trend this summer.
" Extreme minimalistic clothing in muted colour palette with lace and embroidery elements" is how you can describe BCBG Max Azria's collection in one line. The designers have produced lots of dresses in the ramp, possibly exploring every possible dress that goes with this theme. Silk, chiffon and crepe fabrics were neatly draped on the models with sheer fabric peeping out of the hemlines (in case of mini dresses). The show started with a maxi white dress and later moved on with plenty of little white dresses with variety of explorations. While one was symmetric with embroidery details another was an asymmetric single shoulder strapped white draped dress. The colours later shifted to muted pop tones in peach, yellow and coral. The colour blocked dresses looked very neat, elegant and sophisticated which was followed by a series of sexy black dresses.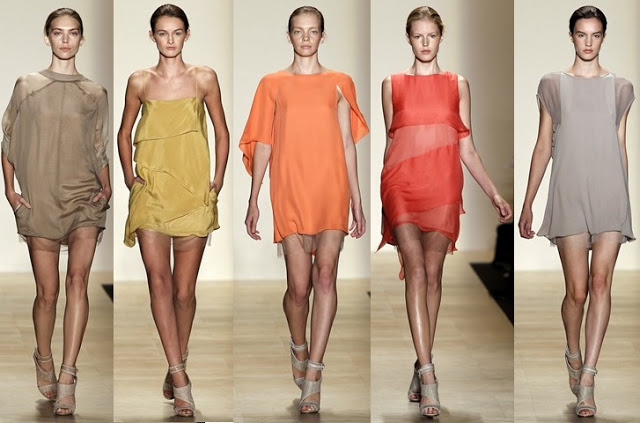 Muted pop tones in sand, yellow and coral.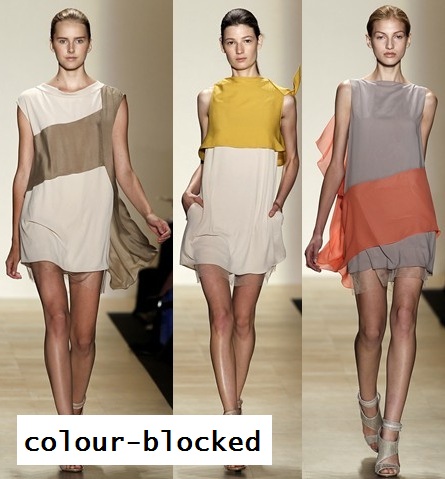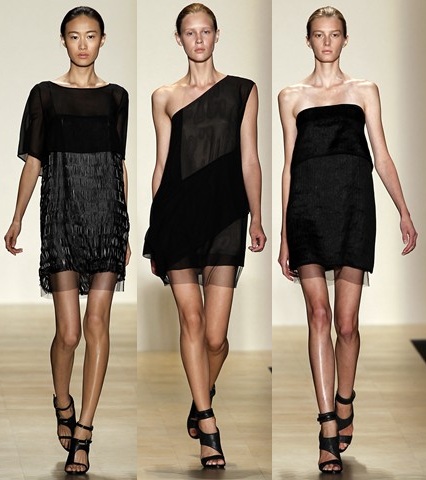 Sexy in black!