Christian Dior Ready-To-Wear Fall/Winter 2010, Paris Fashion Week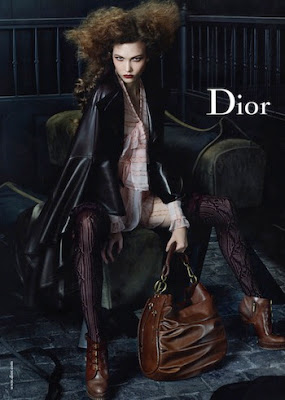 Christian Dior RTW Fall/Winter 2010 Ad Campaign
What I loved – The gorgeous leather outfits, knitwear and plaids…. and the styling!!
Right from the ruffled chiffon dresses to the floor length georgette outfits, everything was flowy and frilly. Oh wait, the leather otherwise added strength and toughness to the delicate silhouettes. Models walked in classy hats teamed with leather coats and suede jackets in brown, cream and deep burgundy with ruffled chiffon dresses and thigh high boots. Equestrian glam meets brown goth!
The brown leather cape was followed by cream leather trench coats with fur collar and stunning leather jodhpurs buttoned to the hip with thigh high brown boots.
Baker man caps were teamed with knitted outfits including mohair coats & checked wood skirts and handbags.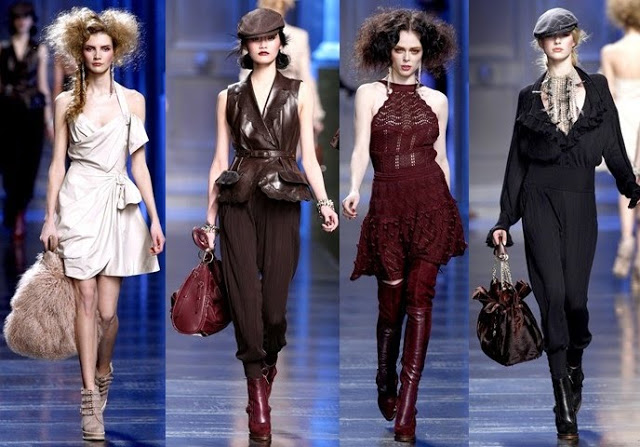 Models looking sexy in flowy outfits with draping and ruffle details.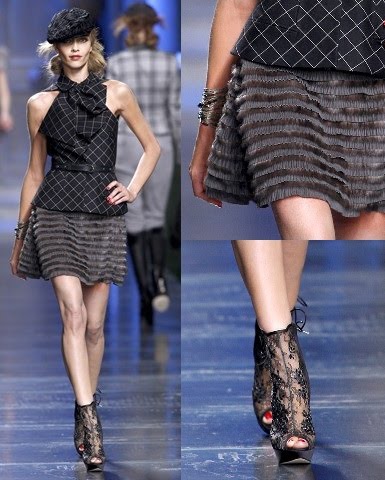 Lace pumps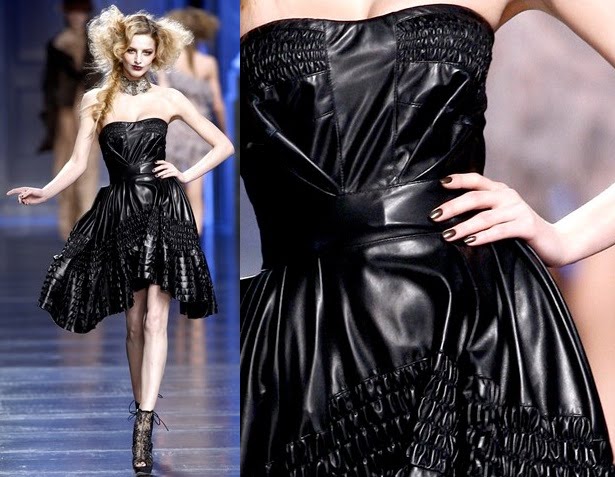 Gathered black leather dress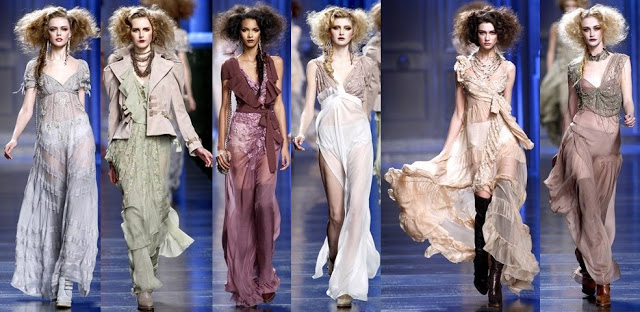 Longer dresses with embellishments in dull shades of pastel green, blue and brown.