What to wear for Christmas? Look #2 Silver Frost
This look (Alexander McQueen Fall/Winter 2009) is what actually inspired me to write this post: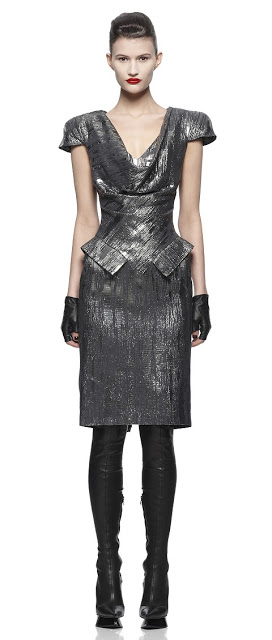 Going the silver-grey-black way will look really luxurious and rich for this festival. Getting the looks is all about teaming up a grey/black dress with metallic (silver) hints. These are some runway inspirations.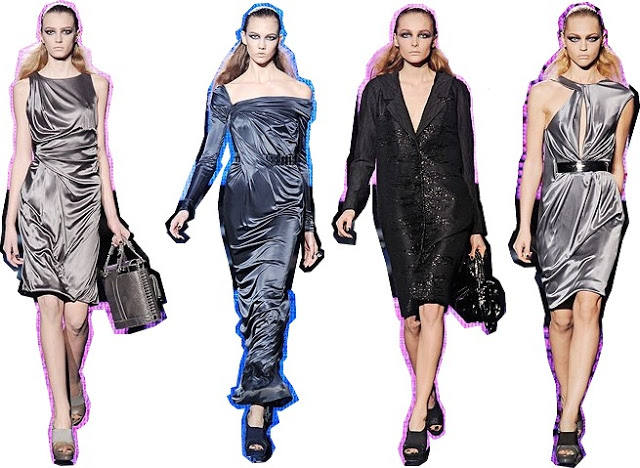 Versace Fall/Winter 2009
First two are from Marc Jacobs collection and the other two are from Gucci Fall/Winter 2009 collection.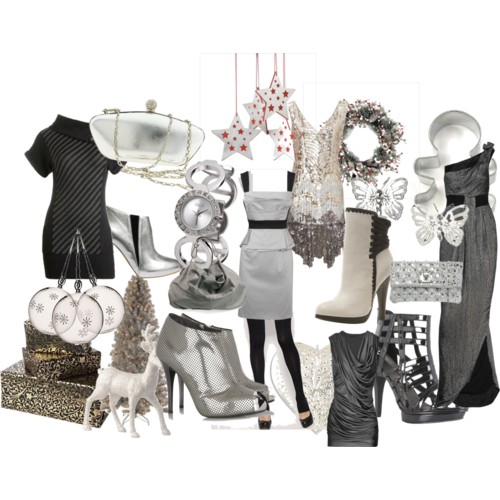 Yep, that'll be the collection to get inspired from. Opt for a black/grey striped sweater like the first striped sweater tunic(in the picture above) is. It'll look brilliant with the clutch and metallic shoes I've placed just adjacent. Sequins will look really hot too. Teaming a white strapless dress with a high waistband is probably the most beautiful way to look for an ideal Christmas day-out. The draped black dress below is an Alexander Wang creation. Click on the picture to learn more about these outfits.
Some accessories by my favourite designer Alexander McQueen that'll be ideal for this look.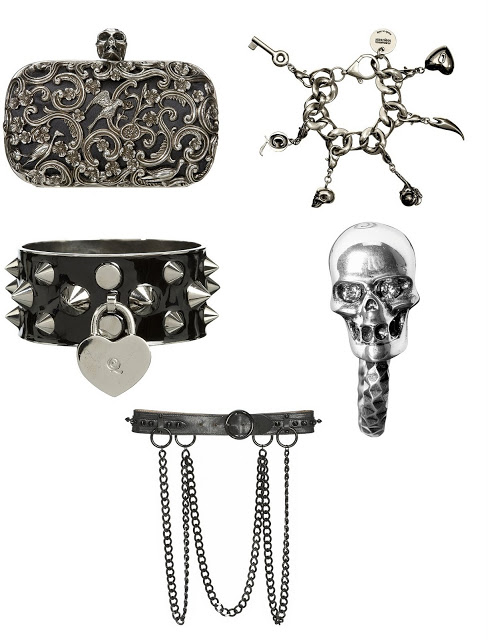 And these are some breathtakingly amazing jewellery pieces from the house of DSquared2. They look chic and smart yet luxurious.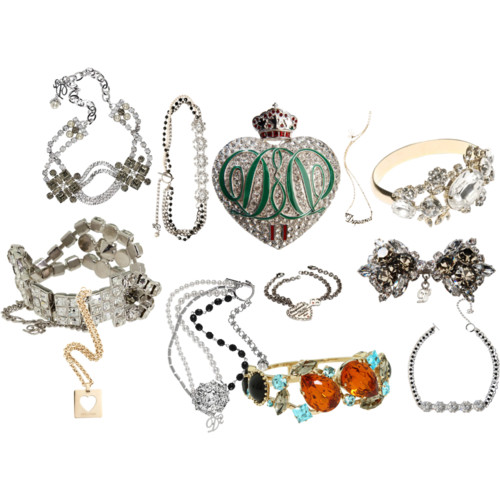 Also, this neck tie fancied me like HELL!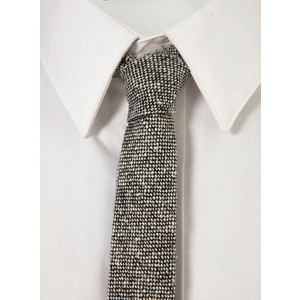 Something that one needs to understand before sporting this look is (I've told this numerous time already :P) that metallics are not meant to be worn from head to toe. Sporting metallic dress, metallic accessories, silver jewellery, shiny stocks and metallic shoes will make you look nothing better than a METAL JUNK! Yeah. the space-age junk 😛