Tie & Dye – Trends Spring/Summer 2010
This decade, fashion has been all about rediscovering the past. Looks and trends are simply being inspired from the past. Brands like Marc Jacobs and Chloe have flipped through the 80s look. In a similar fashion, tie and dye outfits, which were famous during the early 60s-70s (popular with Hippies) were seen in shows like Etro, CK etc. Coincidentally, I came across my designer friend, Swati Singh, a Textile Design student from NIFT New Delhi making scarves inspired from the look. Check them out. They look bright, bold, colourful and smart!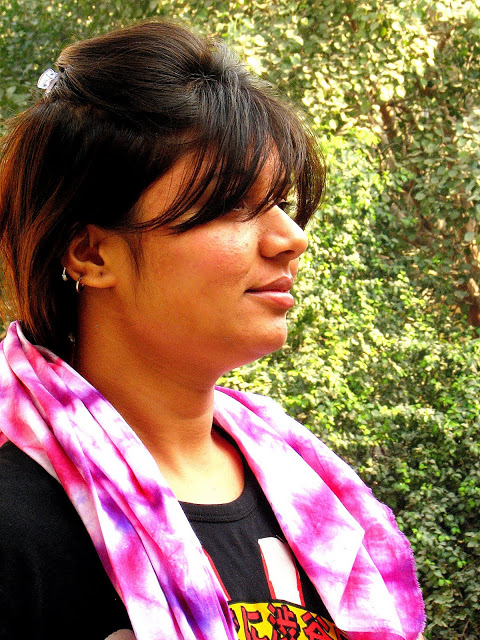 Thanks Swati, for those beautiful scarves 🙂 and helping me out with these photos.
Here are some spring/summer 2010 runway looks, that's a combination of hippies and Japanese street style.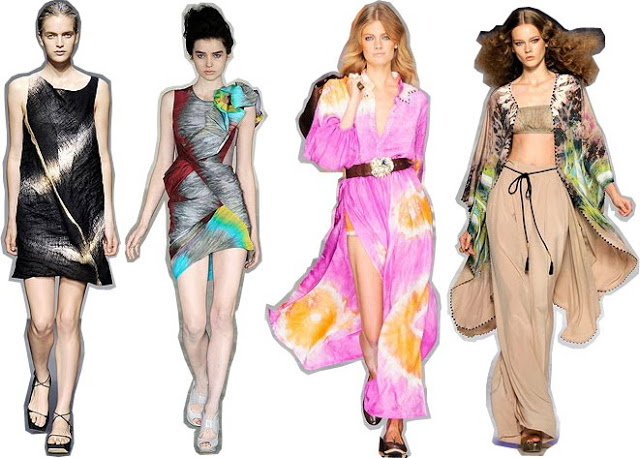 The first one is seen at Calvin Klein. The second one is from the British Fashion Awards NEWGEN winner Peter Pilotto. I like the strange usage of colours in this particular look. The next dot look is seen at Bluemarine show. The last sexy winged outfit is seen at Etro.
Some more inspiration:
Items in this set:
Stella McCartney Tie-dye dress, $798
Rise black/white tie dye dress, 25 GBP
Tie dye velvet shirt, 520 GBP
Chloe Tie-dye top, $150
3.1 phillip lim tops, 160 GBP
Photo Credits: The above photos belong to Swati Singh, Textile Design, NIFT New Delhi.
The runway photos are taken from style.com