Look Bold & Beautiful in Winters
Well. One need not need to be a fashion graduate to know what this is all about. Yep.. Bold magenta, pink, purple, green, orange, red, blue, yellow and what not?? Winters need not be just a black-grey-white affair. Let's give this festive season a happy mood and get ready to look beautiful in bold solid hues
Here are some runway inspirations.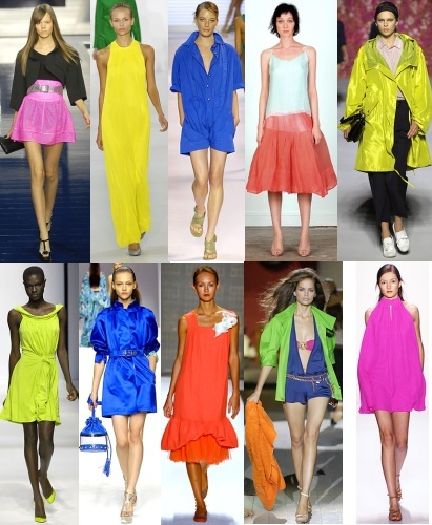 But these outfits are from spring/summer shows. It's been long time since I posted a fashion illustration of mine. I've created one using Adobe Illustrator. Here is a look that I created from Autumn/Winter 2009 shows. The above include:
• Nike Dri-FIT Women's Tank Top
• Paul Smith Coat – Fuchsia Wool Tailored Crombie Coat – Paul Smith
• Cassady Short
• Alexander-McQueen Boots – Leather Peep-toe Boots
• Beatrice Tote- Mulberry
• We Say Tomato Tights
• Dior Oversized On The Rock Sunglasses