Gothic Chic Look – Trend Report Autumn/Winter 2009
I came up with this trend report after seeing the celebrities dressed up for the Halloween. Heidi Klum turned up as the raven with jet black feathers, fishnet stockings and suede boots. Go for a wacky-goth look. Lace has been a hot pick for this season. Look chic in gothic ensembles. Inspiration? Fascination for lace from Stella McCartney, shoes and make up from Alexander McQueen, creepy-bold jewellery & raven inspiration from Lanvin.
Alexander McQueen
McQueen has been one of my all time favourite and I will remain loyal to him. Love his wacky-ness and creativity. Especially the way he fuses fashion and art! Take inspiration for the look from Alexander McQueen's Autumn/Winter 2009 collection.
Frightful strappy dress.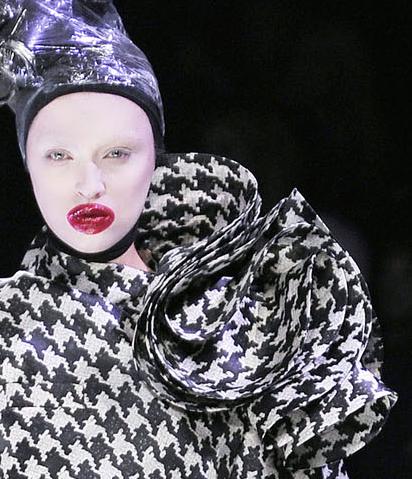 White face with huge cherry red lips. Emphasize your lips, keeping the make up subtle, with hair tied back.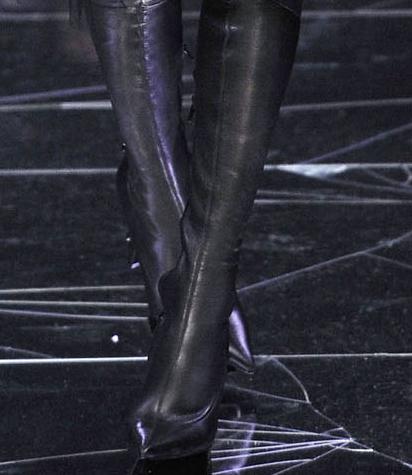 Platform shoes! Not to forget, McQueen's shoes are always noted.
Stella McCartney
Stella McCartney showcased some high quality chic in her autumn/winter 2009 collection. Lace detailing stole the show. The lace story begins.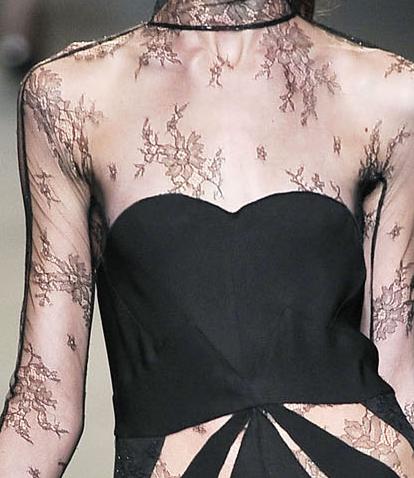 Lanvin
Lots of black was seen in this particular Lanvin show. This is the feathery head pieces I was talking about. The fur and the bold jewellery pieces were well coordinated.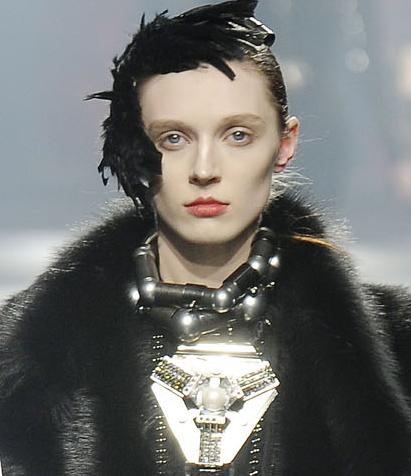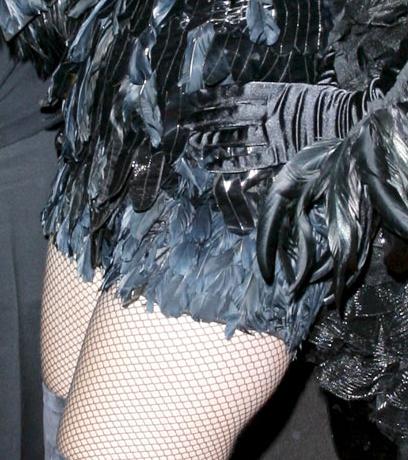 Heidi's feathery outfit inspired from raven.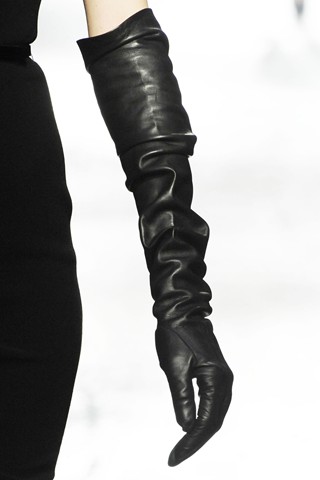 Gloved till elbows.
Get the chic look with smart accessories. Do not sport a total head-to-toe 'black' look. Silver accessories or white camel coat will look too smart with the look.