Runway Report – Alexander McQueen Menswear Spring/Summer 2010, Milan Fashion Week
When was the last time did you got this messy? May be after playing with a water-gun filled with ink? McQueen did it again! Odd patches, paint splattered, crinkles and crumpled effect and they all look fun, creative and bold!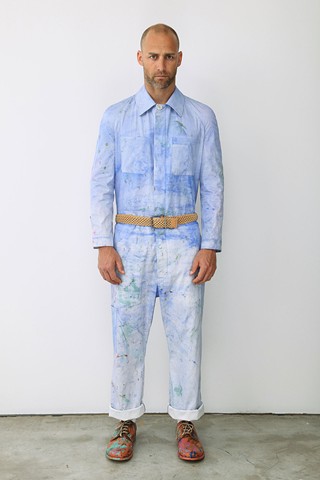 Check out the shoes… Paint splattered even there! Cool!
It was a confident collection with lots of bold prints, bold paint splatters, bold patterns etc. Here's the entire collection.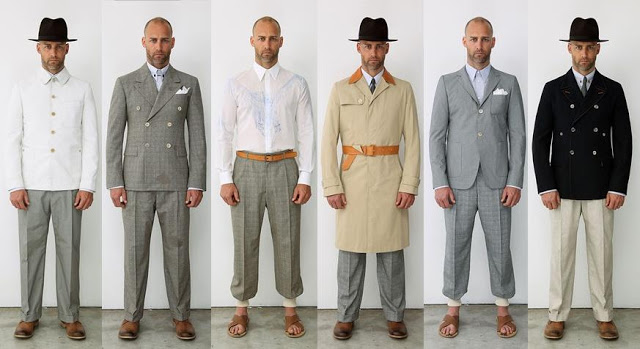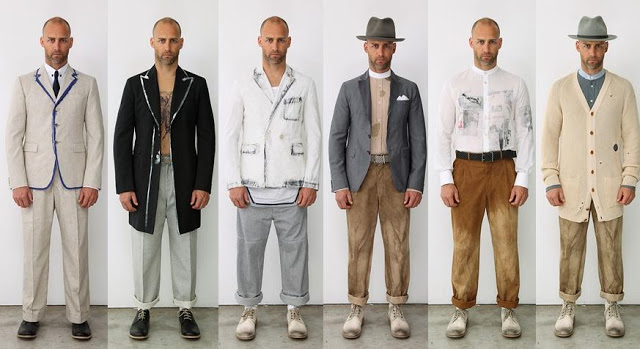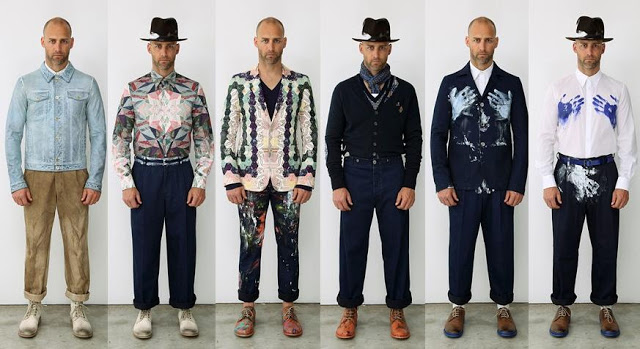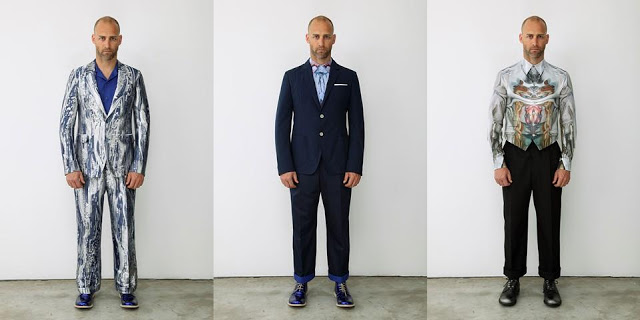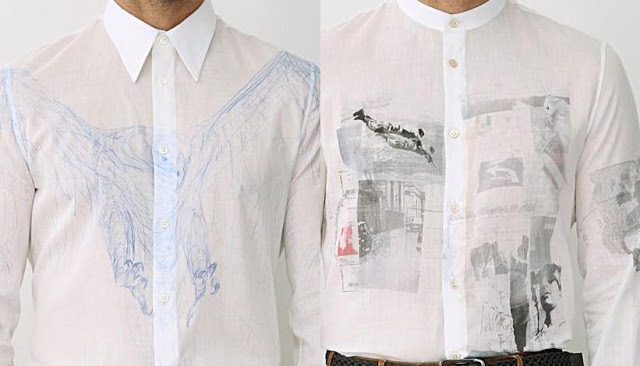 Too smart! Elegant photographic prints and subtle illustration. The look so very cool on a white shirt. Give a calm and smart feel.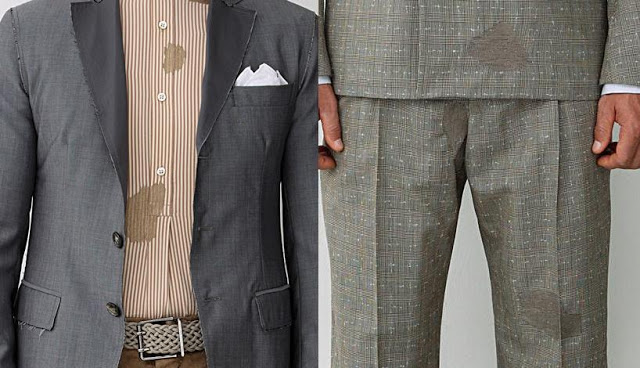 Patches of chalk smeared on the shirt and pant. Looks more like a coffee stain though. Rough edges? Edges of the coat is worn out with threads wearing out. Now that was intentional. Wacky isn't it?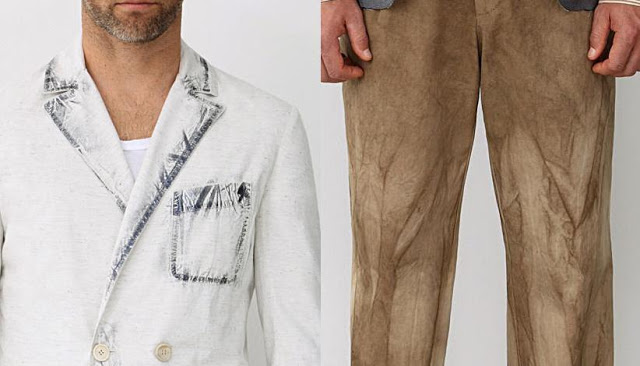 Crumpled and crinkled!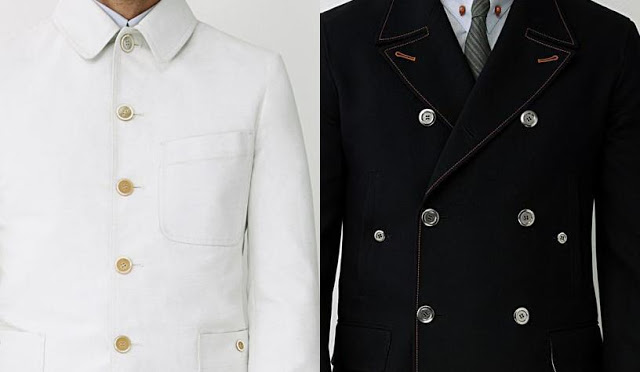 The suits look classic with bold buttons. The orange button lining looks cool with the black suit in particular. Well it's not just these buttons that made the collection look bold, but these patches of paint sprinkled and splattered down the pants and t-shirts. Also some bold patterns.
Orange, yellow and white paint being splattered down the pant. Cool! I very often end up getting dirty while dealing with paints, never even thought it could be fashion!
This is beautiful! Hand prints on the torso of the coat! It's FUN!
Bold patterns in blue and orange seen in the sweater & muffler.
These shirts are fun too! Geometric patterns in some playful colours.
This cardigan has it's own hol(e)y story. Worn-out with tiny holes in it.
Model coordinated these faded oxfords with the fun loving outfits that Alexander McQueen came up with for men!