Alexander McQueen Ready-To-Wear Spring/Summer 2010, Paris Fashion Week
Alexander McQueen, the man of eccentricity had brought out the message that even Mr.Obama stressed on recently. The man no new to extravagant, came up with some interested sea reptile prints and graphics for his SS-2010 RTW collection. Alexander McQueen's SS-2010 RTW collection focused on ecological meltdown. The collection simply said that the human life started from water, and that's where it's going to end with the melting icecaps.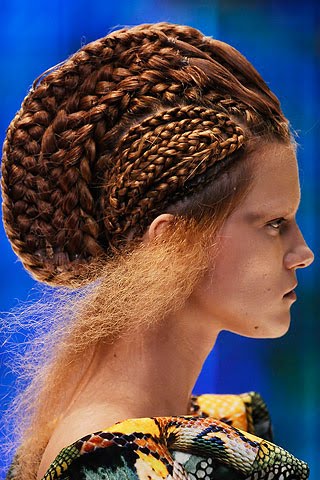 Model at McQueen's show.
Alexander McQueen showcased some bold prints varying in brown, green, aqua and blue. Models walked the ramp in short dress sporting stunning grotesque shoes.
Structured dresses were more voluptuous and also seen were metallics, leather, jodhpur tights, and black suits. The shoes were one of the best seen this season. They were huge and high. Snakeskin platforms and metallic hooves were brilliantly coordinated with stunning outfits.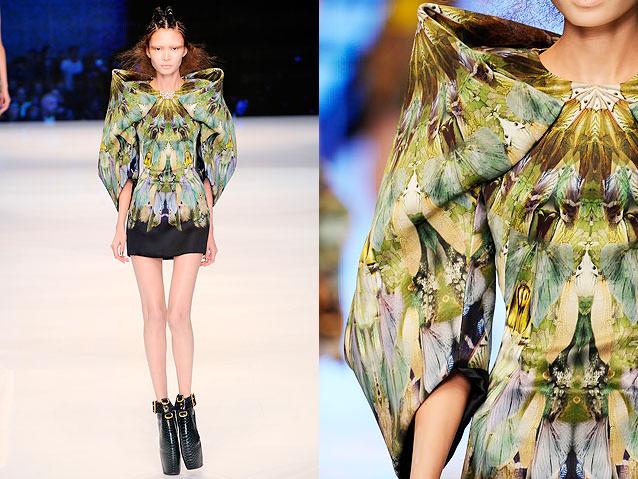 Bold prints.
Dresses were of mini length and emphasized the hips and shoulders. Interesting reptile and sea creature prints including those of butterfly wings, snakeskin etc. was digitally printed on gold, brown, nude and grey palette.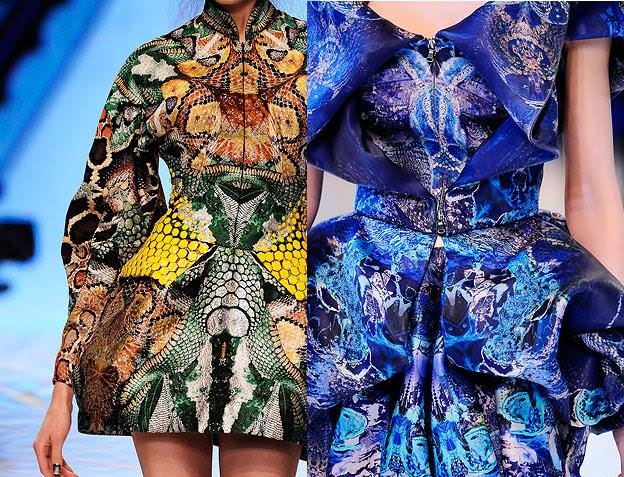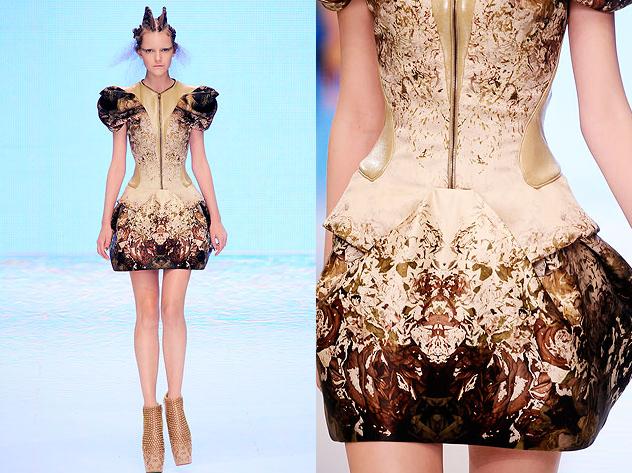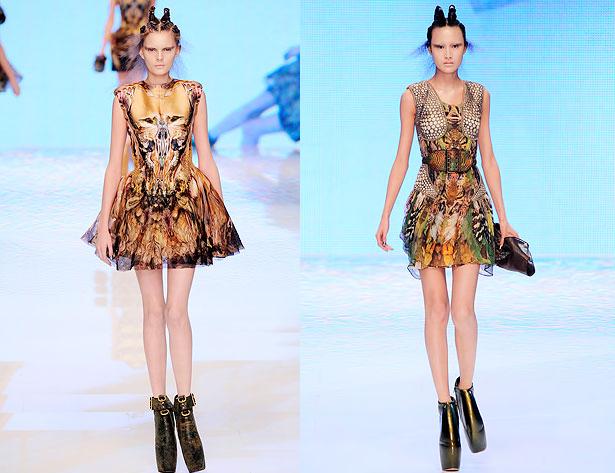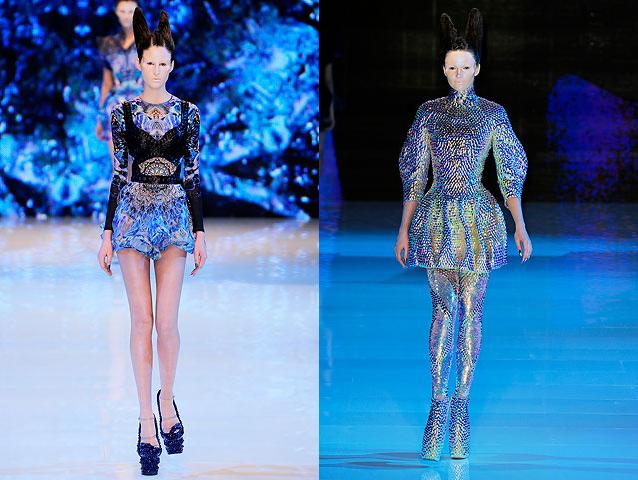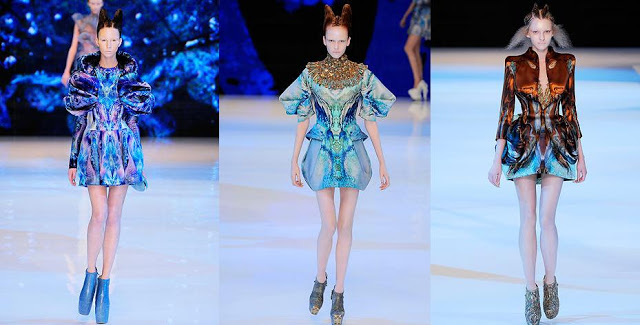 Underwater reptile digital graphic prints.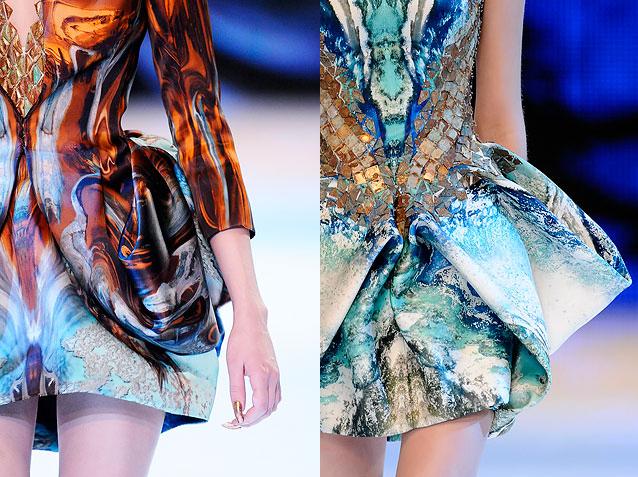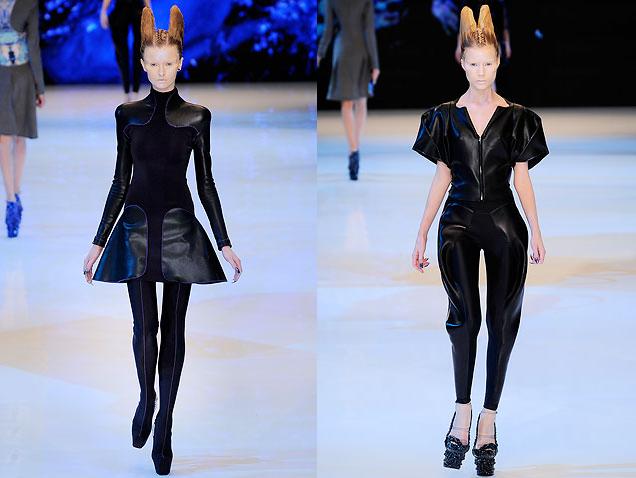 Leather top and jumpsuit.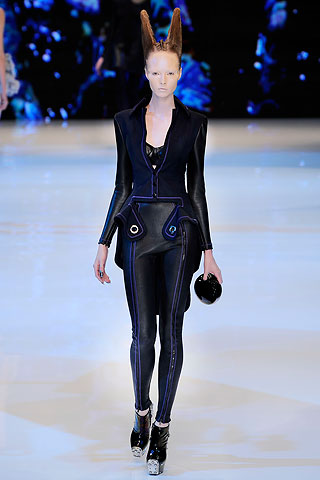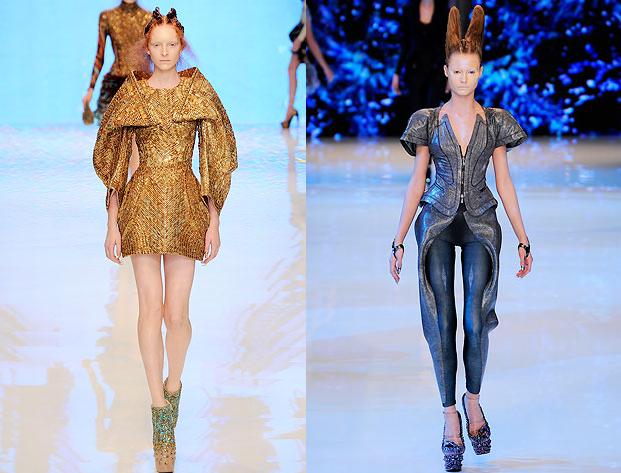 Metallic dress, suit and jodhpur tights.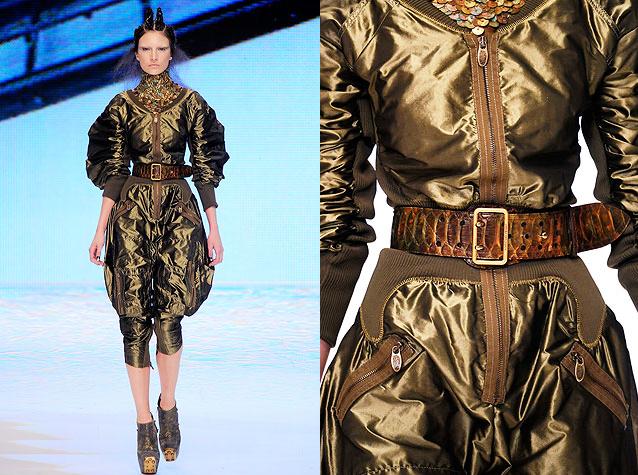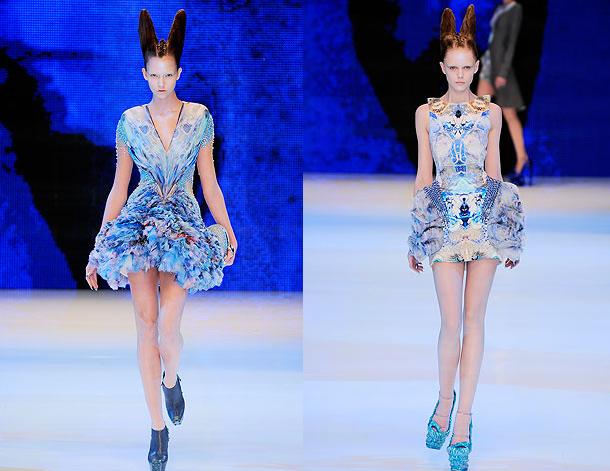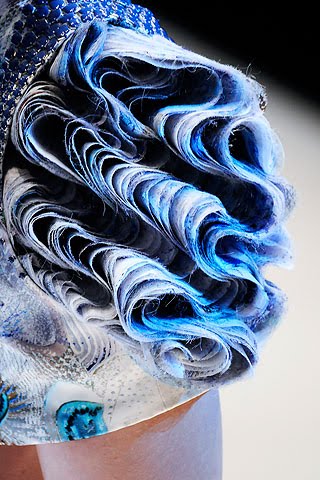 Sheer effect.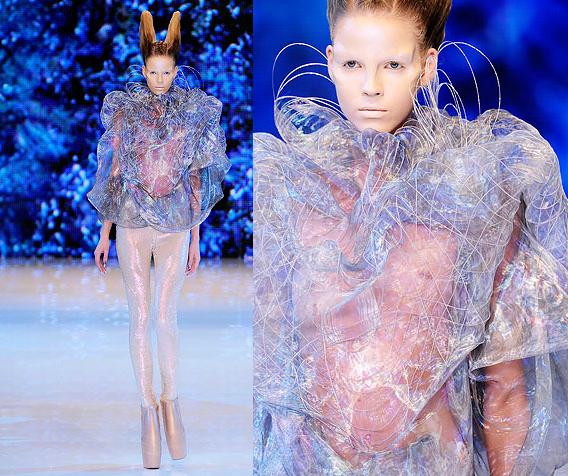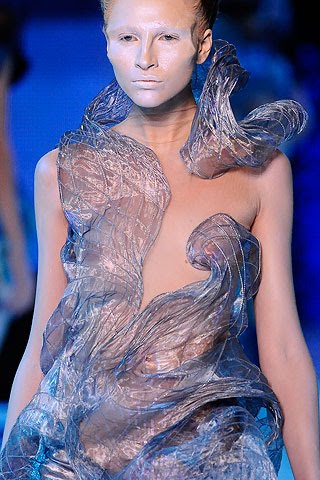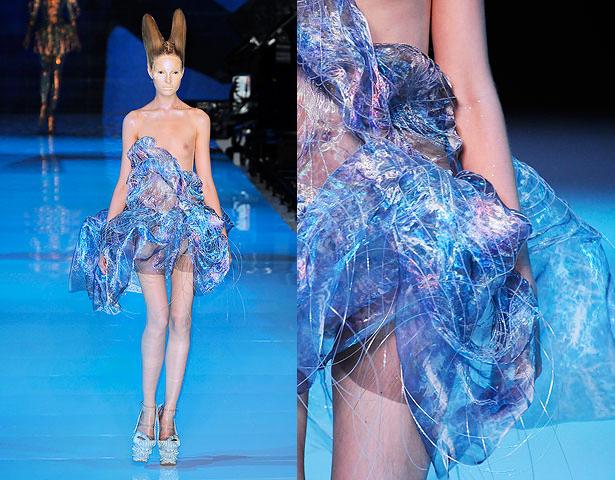 And now the sexy SHOES!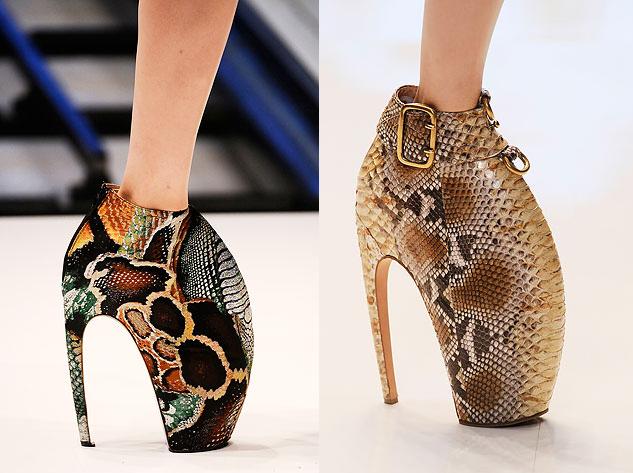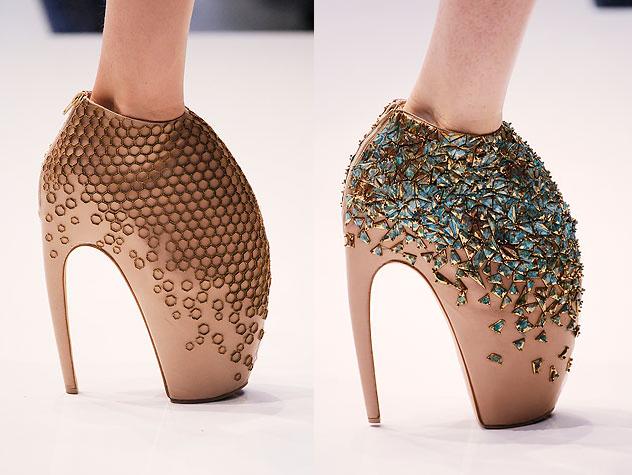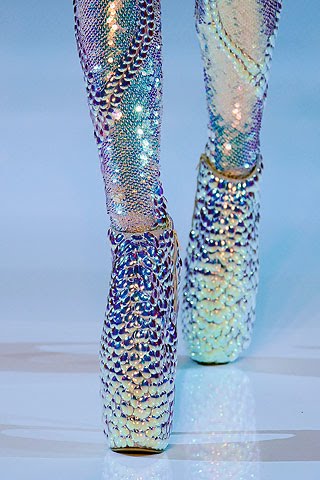 Breathtakingly brilliant collection. McQueen Rocks!!