What Halle Berry, Kate Bosworth, Kirsten Dunst, Padma Lakshmi, Zoe Saldana, Drew Barrymore and Anna Friel wear recently??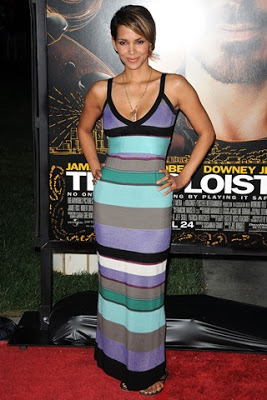 Halle Berry:
This was the most talked about dress last week. Halle Berry wore this cool dress for the premiere of "The Soloist" at Paramount Studios in Hollywood. She grabbed the attention with her striped dress from Missoni-esque. She paired it with black flip-flops for grand but simple attire.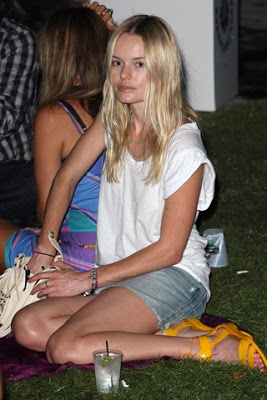 Kate Bosworth:
This lady again preferred to keep it minimalistic at the Fashionable Coachella Festival in California. She wore a white low-key T-shirt from LNA. She paired the white T-shirt with a Ksubi cut-off denim shorts and a dirty yellow rubber sandals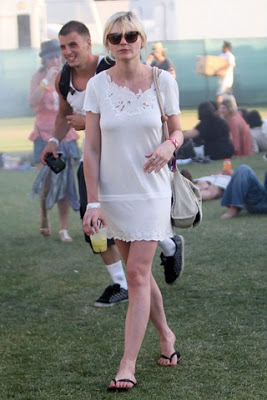 Kirsten Dunst:
White is one of the hottest colour this season. Kirsten Kunst wore this simple white dress with subtle floral details, paired with vintage sunglasses.She wore this for the Coachella festival in California.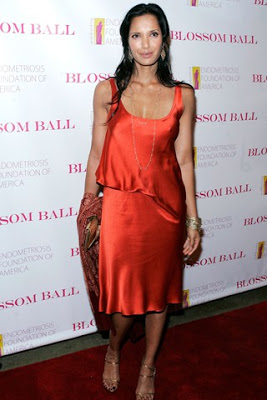 Model Padma Lakshmi:
Isn't orange one of the hottest trend of the season? I am glad, Model Padma Lakshmi realised it. Sh wore this elegant orange dress at the Blossom Ball in New York. Yeah, the colour will definitely grab all the attention!!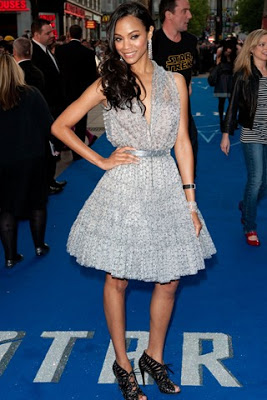 Zoe Saldana:
We all know that futuristic has slowly faded away. But Zoe Saldana has gone rediscovering it. At the premiere of the "Star Trek" in London, she wore this silver dress paired with Azzedine Alaia lace-up shoes. The knee length silver dress looked more elegant with the silver waist band. What a futuristic but minimal attire!!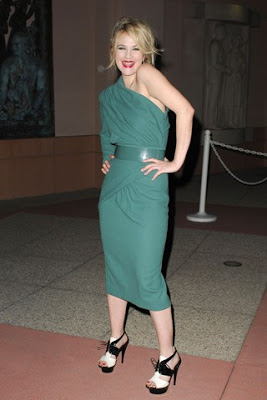 Drew Barrymore:
Drew Barrymore wore this sea-green knee length dress from Elie Saab. Sh paired it along with Giuseppe Zanotti heels. But what is that contrasting red lipstick doing there??? Beware, the stunt not to be attempted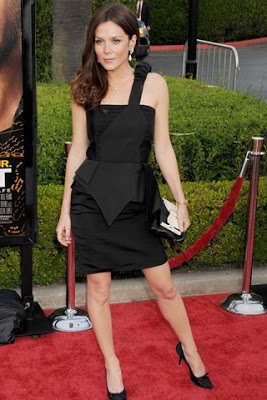 Anna Friel:
The British star wore this little black dress by Ana Sekularac. The dress looks damn elegant with beautiful cuts, nice shoes, nice clutch, but for the black thing that's creating drama on the bodice of her LBD!! May I know what's the purpose of that black additional supplement is?? Will the dress fall down if it is pulled?? Another star secret to discover!!