Trend Report: Spring Summer 2009
Lately, recession has affected every walk of our lives. The recession has left its mark on anything and everything; IT Industry, Telecom Industry, Media Industry, and even the Fashion Industry. Recession has definitely altered the flow of fashion. For SS09, fashion has turned recession friendly. Few designers even brought back the 80s fashion. Summer means colour. Update your wardrobe with all bright colours. Flaunt all the flashy colours to grab attention. Getting the boy look is another craze of the season. Geometric prints, tribal prints and other funky prints are much into vogue. Apart from these, sexy silhouettes, acid wash jeans, sun-drenched wash have ruled the ramps all around the world.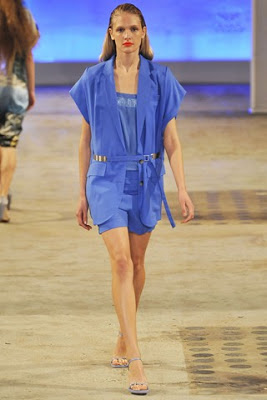 Throw some Colour
Colours are seen everywhere this summer. Go bright and grab attention. Yellow and blue emerged as the hot favourites of this season. Blue was a common story almost in every ramp show.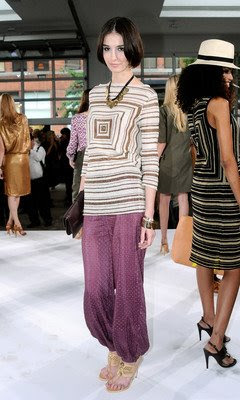 Go Geometric
Designers like Oscar de la Renta, CK, D&G have experimented with geometric shapes and cuts in their collection. Wear shirts with sexy geometric prints to make alternative fashion statement.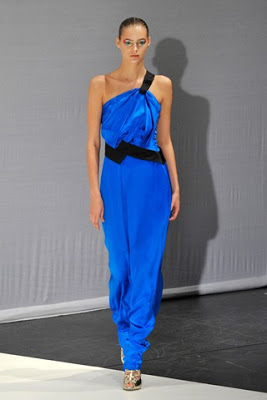 Perfect Asymmetry
Asymmetry is everywhere. Asymmetric shoulders, asymmetric collars, asymmetric sleeves, asymmetric bodice. Asymmetric clothes are best worn in short length especially when the garment is voluminous.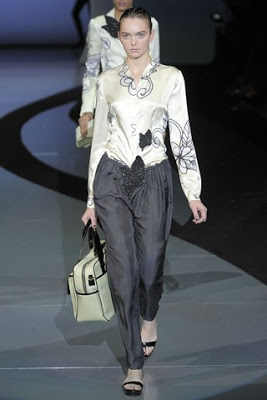 Harem pant
They were seen in every material from cotton to chiffon. Just remember to tuck-in your top to define the waist.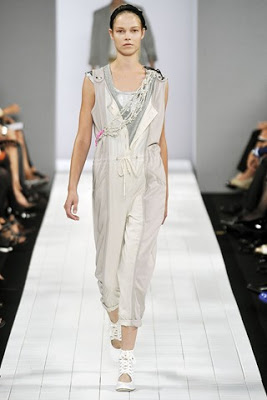 Denim Craze
Silhouettes of the 1980 were seen at the ramp shows of DKNY, Topshop Unique, Givenchy, Paul & Joe. Flaunt them anywhere. Wear them in blue, acid wash, bleached, narrow, faded, rugged, tattered, skinny or anything.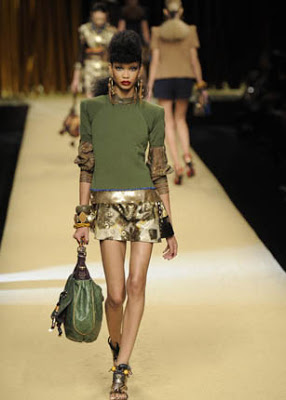 Netting, safety-pins, neo-punk look etc, revived 80s at SS09 ramp.