Revival of Futuristic Fashion
Futuristic fashion was a big trend a couple of years back. Leading designers, all around the globe brought out fantastic drama on the ramp. Futuristic shades like gold, silver, metallic were shimmering in the ramp. The silhouettes were damn creative and people went gaga over the collections. Fashion became a high voltage drama in the ramps around the world!
For once, the Zoe Saldana, Kate Moss and Beyonce Knowles have gone back rediscovering them.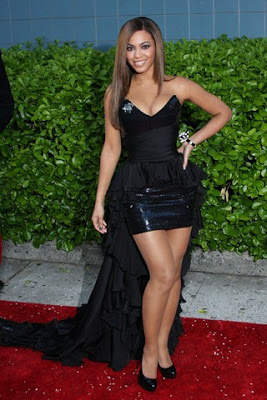 Beyonce Knowles
Beyonce Knowles wore this metallic black dress for the premiere of "Obsessed" in New York. The outfit from Balmian autumn/winter 2009/10 collection clearly defines her feminine features. She has just picked the right silhouette for her body, which defines her beautiful feminine curves. The trail left behind by the black dress adheres to a red carpet look.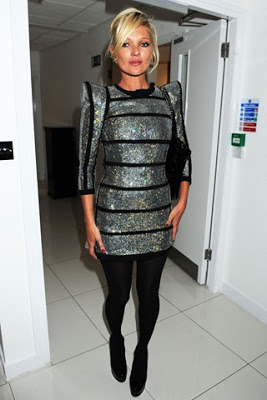 Kate Moss
Nope, she is not in a ramp! Kate Moss donned this stunning Balmain outfit. The dress looks stunning in metallic silver and black. It reminds me the space age! She perfectly paired up the glazing outfit with black stocking and a black handbag. The silhouette and the emphasis to the shoulder gives a unique look to this spectacular outfit, which she donned for the unveiling of DeBeer's new diamond brand, at the Milbank tower in London.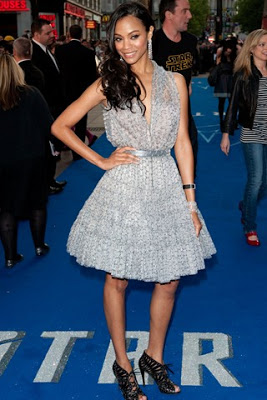 Zoe Saldana:
Zoe Saldana has gone rediscovering the futuristic fashion trend. She looked stunning in futuristic silver. At the premiere of the "Star Trek" in London, she wore this silver dress paired with Azzedine Alaia lace-up shoes. The knee length silver dress looked more elegant with the silver waist band. The bodice of the dress was breathtakingly beautiful with those details. It turned out as futuristic but minimal attire!!