Is Fashion Media at its Dumbest of All Time?
"How is natural fur biodegradable when faux fur isn't?" asked a blogger/activist, in response to my previous article which discussed how natural fur is a sustainable alternative to faux fur. Biodegradable is a common term which probably an average high-school student would understand. So how did an "activist" not know that natural fur is organic matter which decomposes with time? We are the new millenials, the uber cool Gen-Y! We are tech-savvy, hyper-connected, well educated than previous generations and still are clearly at a low point when it comes to scientific reasoning. David Hopkin's infamous article revisits the era that shaped the young millenias. The Facebook happened in 2004, fuelling the big social media revolution. It's a strange coincidence that Green Day's album American IDIOT won Grammy the same year. Fast forwarding to 2016, there are many voices in social media equating Kim Kardashian's nude selfies as the beacon for women's empowerment. Kim's over-emphasized femininity is as toxic as hegemonic masculinity. And yet, what our generation sees on top of CNN homepage is Kim Kardashian's butt. Other than plastic surgery and family drama, nudity is Kim Kardashian's biggest newsmaker tool and that's scary – not because I am against nudity but because it propagates dangerous ideas that women must conform to the needs and desires of men and provide them with sexual validation. Glorifying Kim's nudity in specific is teaching our young girls that power husband, plastic surgery, sex-tape, boobs and butt are the big ticket to making it big in this world. We are definitely not getting any smarter by seeing Kim's butt on magazine covers.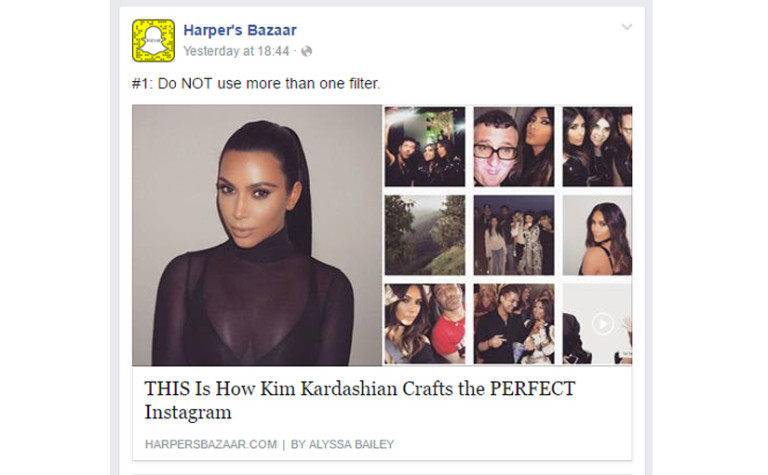 Our society is at a low point – where we learn history from conspiracy theories found on internet, where social media interaction has replaced educated point of view, where scientific consensus has taken a back seat, where scientific research is underfunded and journalism is consumed by celebrity gossips. Here are some of the recent headlines I found in fashion websites – "Kylie Jenner's Hair Doesn't Look Like This Anymore", "This Is How Kim Kardashian Crafts the PERFECT Instagram", "You Won't Believe Harry Styles Said This To Kendall Jenner". These headlines belong to some of the greatest fashion magazines, which not only boasts global readership but a legacy and heritage. It's worrisome that the fashion journalists who write these drearily inconsequential articles are graduates from top fashion schools around the globe. What happened to the intellect in fashion media? The intellectual values were probably buried alive the day when the self-proclaimed "great" fashion designer of our era, the one who declared his tweets as a form of contemporary art adorned the Vogue cover along with his ever-naked wife.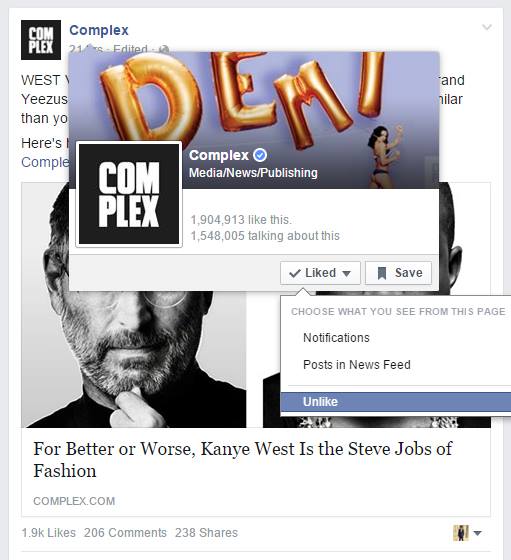 In past fashion media played an important role in promoting young designers like Lee McQueen and Christopher Kane. Legends like Christopher Kane or Lee McQueen have a rock solid creative process that relies on art, history, innovative fabrics, cuts and construction which are a result of intensive training and lifetime of passion. In contrary, today's fashion media spends more time discussing and promoting celebrity lines. I don't even want to start ranting about nepotism, freebies & lavish party invites that influences what most fashion journalists of today report. In other cases, it's paid boot-licking. Absolute disgrace! What's more disturbing is that these celebrity lines make an absolute mockery of fashion design, the profession itself. In one side, there are young designers with immense skill, talent, education and passion. On the other side, there are celebrities with contacts and money. Unfortunately the dumb fashion media of today validates rich musicians as fashion designers. The fashion media is indirectly telling our young aspiring designers that it's more important to have wealth to succeed as a fashion designer than knowledge and skill itself. It's a disheartening trend that fashion media has narrowed fashion to fast-fashion, celebrity lines and celebrity gossips.
The standard article format for modern day fashion journalism are:
Paid/Sponsored Junkies ("10 Hottest Shoes To Wear This Spring")
Articles that provide no knowledge, context or point of view ("Instagram is Going Nuts Over Kylie Jenner's Lipstick Range")
Celebrity gossips masquerading as fashion news ("OMG! Spice Girls Dropped a Big News on Twitter")
When did information driven journalism die? Goodbye information era, hello marketing era! Hello click-bait era! Are we the people becoming dumb or these journalists are thinking that we are dumb? The current state of affairs assures you otherwise that fashion media is at its dumbest of all time and is making people dumb. The new age journalism is encouraging people to scroll, pause and click than read itself. Fashion journalists need to realize that not everyone who is into fashion is as dumb as Penny or Rachel. Intelligent people can love fashion too. Intelligent ones are not always disconnected like Ross Gellar. Fashion media need to stop narrowing its audience to Kardashian-Jenner fans, fast fashion market and people who equate tabloid gossips with "news". And while you're stuck up elsewhere with, "You Won't Believe How Kim Kardashian Lost Pregnancy Weight", here are some engaging content from fashion blogosphere curated by Independent Fashion Bloggers community.
Links à la Mode, March 24
SPONSOR: Amazon's Shopbop Joie, alice + olivia Dresses, Soludos Flats, Taylor and Tessier, Kitsch Hair Accessories, Intropia, Off the Shoulder Crop Tops, High Waisted Flare Jeans, Collar Necklaces, Men's Stussy